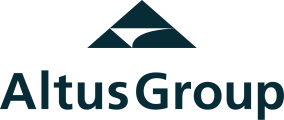 ADDRESS
Level 12, 1 Market Street, SYDNEY, NSW , 2000, AUSTRALIA
Altus Group Limited is a leading provider of independent advisory services, software and data solutions to the global commercial real estate industry. Our professional services reflect decades of experience, a range of expertise, and technology-enabled capabilities. Our solutions empower clients to analyse, gain market insight and recognise value on their real estate investments. Headquartered in Canada, we have 2,600+ employees around the world, with operations in North America, Europe and Asia Pacific. Our clients include many of the world's largest commercial real estate industry participants.
With offices in Sydney, Melbourne, Brisbane and Perth, our technology-enabled professional services team is well positioned to manage a variety of projects, business requirements and mandates to help clients maximise value on their investments.
Services:
Cost Management / Quantity Surveying
Project Management
Asset Management
Development Management
Valuation Advisory Software:
Development Feasibility & Management
Valuations, Sensitivity & Asset Management
Data Management & Performance Analytics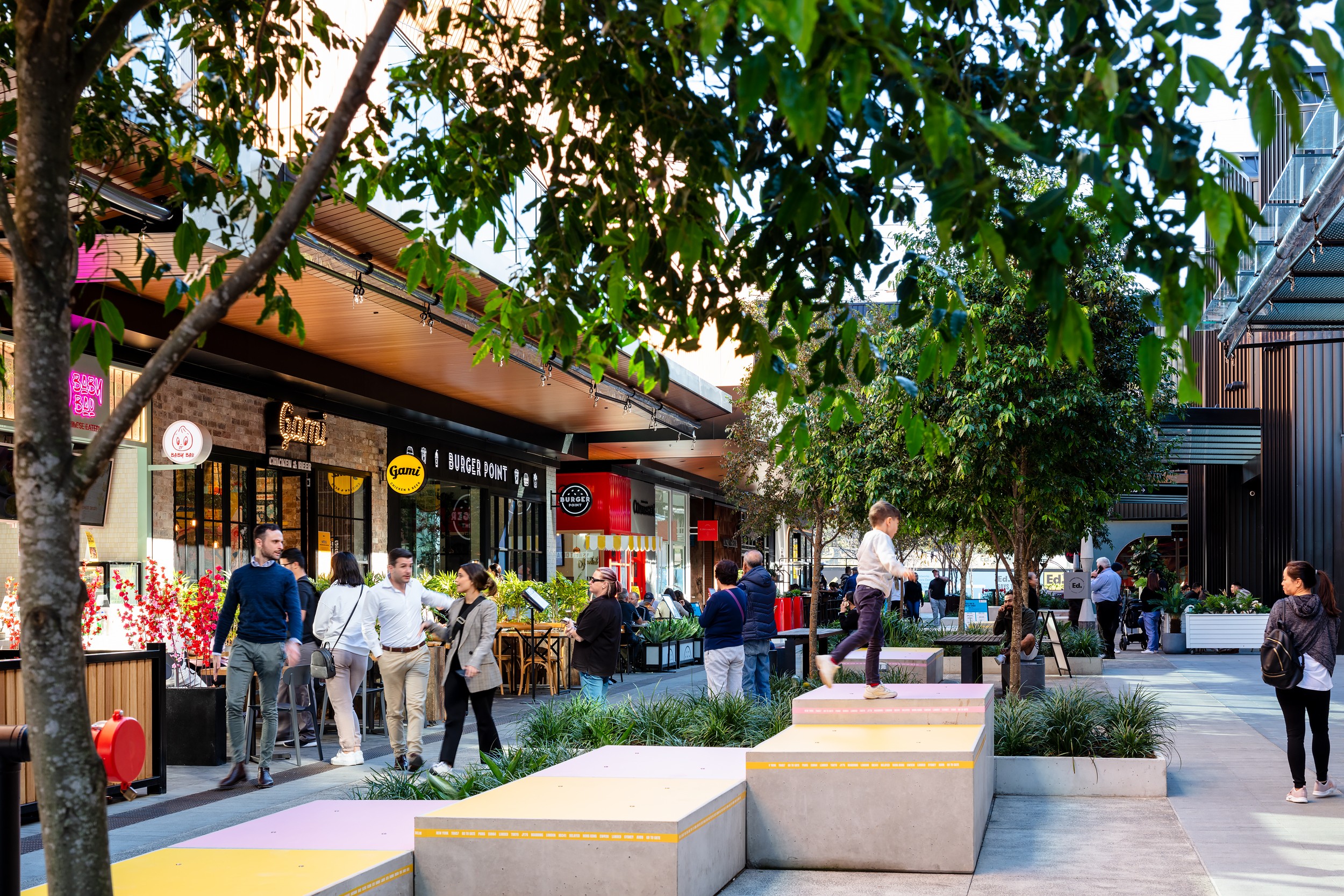 Ed.Square Town Centre, Edmondson Park. Photo courtesy of Frasers Property Australia Ed.Square is a unique urban neighbourhood developed by Frasers Property, located on a 24 hectare site directly adjacent to Edmondson Park Train Station in South West Sydney. Only three stops away from Liverpool Train Station, Edmondson Park offers easy access to the Sydney CBD and Parramatta. This large-scale, mixed-use precinct includes Ed.Square Town Centre, boasting a full line Coles supermarket and Liquorland, Event Cinemas, iPlay amusement centre, Service NSW, medical centre, dentist, chemist and over 60 specialty retail stores. At the heart of the town centre is Eat Street, showcasing over 20 different dining options. The town centre is family friendly and accessible, offering over 900 parking spaces across two levels of basement car parking and boasts a 120sqm indoor kids play area and parents rooms. The precinct is anchored by four towers of premium residential apartments above, which comprise modern urban apartments, terraces with courtyards, shared gardens, and amenities. Upon completion, Ed.Square will be a 100% walkable, pedestrian-friendly community with access to expansive open bushland spaces, walking and cycle pathways, and over six hectares of open green space will be linked to surrounding regional parklands, allowing residents to connect with nature. Altus Group was engaged by Frasers Property Australia to provide Quantity Surveying services from initial concept through to final completion. During the initial phases, Altus Group provided early feasibility and cost planning advice on the proposed design of four residential towers and an urban landscaped area offering both an entertainment and neighbourhood dining experience. With construction commencing in late 2018, Altus Group was commissioned to provide post-contract services including progress claim reporting and variation assessments. The first stage of the project was completed in late 2020. Ed. Square provides a vibrant, social and connected community for its residents.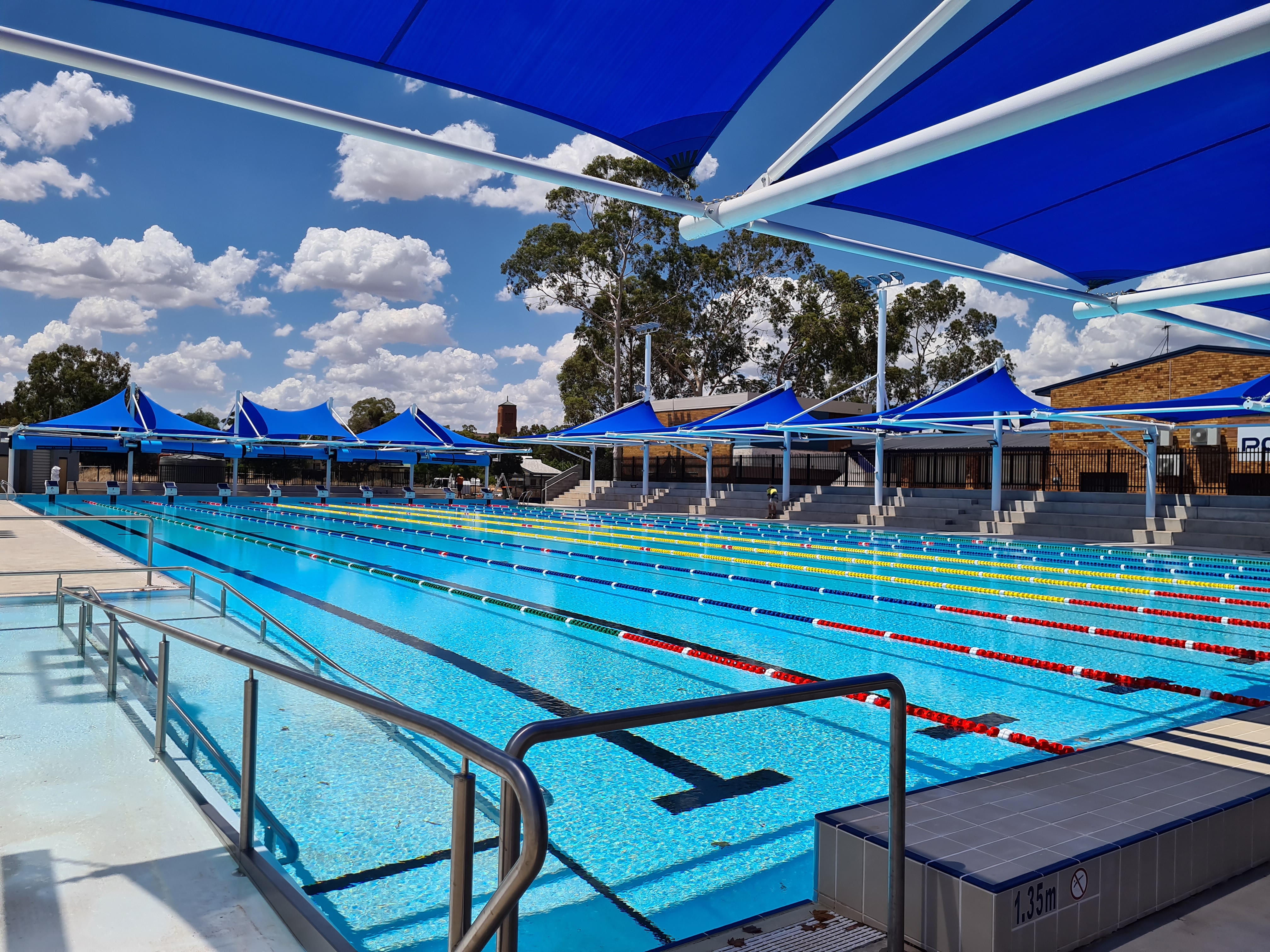 Griffith Regional Aquatic Leisure Centre Pool. The $7.9 million project comprised construction of an Olympic size swimming pool, pump room and ancillary buildings at the existing Aquatic Centre. The new 50 metre outdoor swimming pool has been developed to enhance the regionally significant sporting facilities at Griffith Regional Aquatic Leisure Centre (GRALC) and is integral to the overall strategic plan in creating sporting facilities that comprise the Griffith Regional Sports Precinct (GRSP). ESD initiatives implemented on this project included water conservation through extensive use of water recycling processes, energy management utilising latest technologies, passive design, orientation and liberal use of shading and building envelope, and latest technology in pool build. A leading technological "Myrtha" pool solution was adopted in-lieu of concrete construction. The stainless-steel modular system, produced in a controlled factory environment, assured rigorous tolerances were achieved pre-delivery, resulting in a faster build and shorter construction programme. The limited footprint for the new outdoor pool facilities required careful consideration and a focus on optimising the use of the concourse areas and green space. The re-appointment of bleachers on the eastern boundary and the introduction of shade structures achieves functionality and an amphitheatre atmosphere that complements and enhances the existing aquatic centre. Altus was engaged by Griffith City Council to provide Project Management and Superintendent services. It was completed within budget in early 2021. The project was a finalist for the Social & Community Infrastructure category at the UDIA NSW 2021 Awards for Excellence.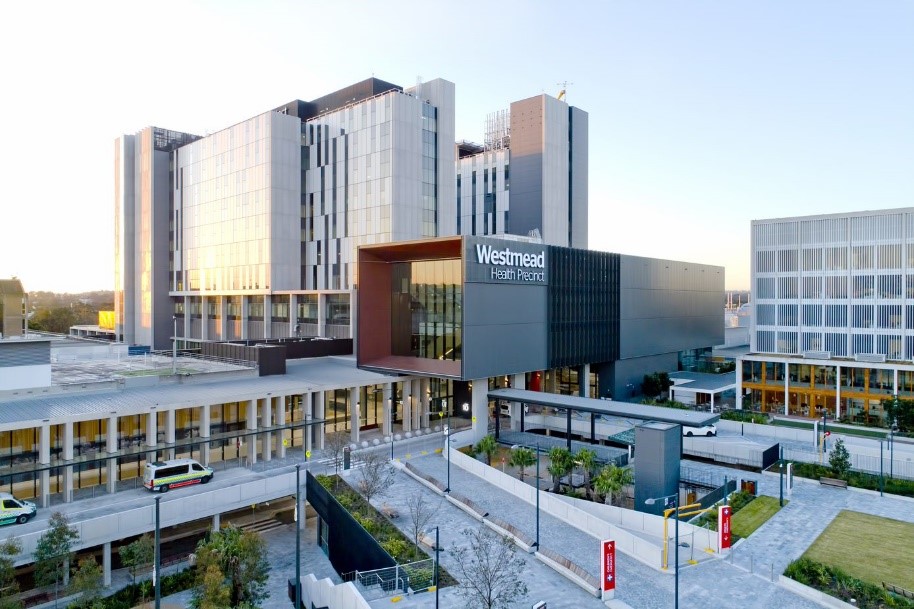 Westmead Hospital Redevelopment. Photo courtesy of Multiplex In 2014, Altus Group was engaged by Health Infrastructure NSW to provide Cost Management services for the planning phases of the Westmead Hospital Redevelopment. Extensive master planning options were prepared, and Altus Group was then engaged through the planning and delivery stages for all works including the brand new Central Acute Services Building (CASB), which was procured through Early Contractor Involvement, with Multiplex selected as the contractor for the project. Currently, the Westmead Hospital Redevelopment has a project value of approximately $1.1 billion, making it the largest Health Infrastructure project in NSW. The impressive multi-stage Redevelopment comprises over 15 stages of works with numerous contractors. The 14-storey Central Acute Services Building, which is the most high-profile component of the Westmead Hospital Redevelopment, finished three months ahead of schedule in June 2020. It is a collaboration between Westmead Hospital, The Children's Hospital at Westmead, the University of Sydney and Health Infrastructure. The CASB pays tribute to Australia's indigenous history, with the inclusion of artwork and reflective spaces including the Cultural Gathering Place Garden. The new Hospital building comprises two new emergency departments (one for adults and one for children), digital operating theatres, inpatient units, state-of-the-art pharmacy and medical imaging services, cardiac inpatient units, sterilising service, NSW infectious diseases unit, a new helipad, one-and-a-half floors of lecture / teaching space (occupied by the University of Sydney), and a new entry plaza and forecourt featuring landscaped green spaces and connection points to the Parramatta Light Rail and the future Sydney Metro West. Altus Group was directly involved in the establishment of the overall project budget for the Redevelopment, which has been maintained over the course of the project's detailed planning and delivery. The sheer size of the project and the expanse of the site required highly accurate cost estimating, contingency and escalation cost allocation, along with reliable, complex cost reporting. Being the single Cost Manager across the entire project enabled effective coordination and management of many concurrent packages of work across the operational Westmead Hospital site. It also provided a great learning opportunity for the health team, whose role involved managing various stakeholders throughout the multi-stage Redevelopment, which is one of the first Health Infrastructure jobs to have a dedicated onsite project office. As a result of its integral role in the Westmead Hospital Development, Altus Group was a finalist for Quantity Surveying Team of the Year at the RICS 2021 Awards.