Benning Brothers Ltd
Member

ADDRESS
Logix House, Wrotham Road, Meopham, Kent, DA13 0QB
TELEPHONE
0845 850 0353 / 01474 815 822
We are a Kent based building contractor providing expert insurance reinstatement services to individuals, insurance companies and loss adjusters throughout the South East of England and Nationwide.
We pride ourselves on delivering a versatile, comprehensive and high quality service. We deal with all manner of situations, including flood damage and fire damage, quickly and effectively but always with a personal and supportive service. This approach has led us to develop an understanding reputation in the industry over the past four decades.
We also provide property development, general building and project management services. Whatever we can help you with you can be assured of our most personal service and attention at all times. Contact us today to find out more, alternatively visit our website www.bbl-uk.com .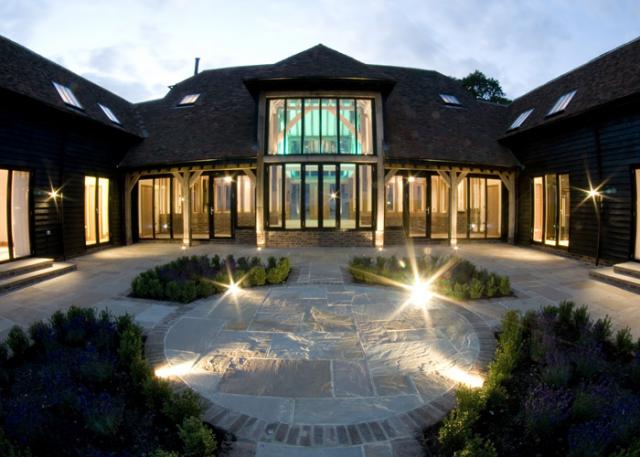 Valley House- Barn Conversion A redundant barn was transformed into a five bedroom, high quality contemporary family home. Benning Brothers were brought on board in 2008 to carry out the conversion work including the landscaping and formation of the pond. The conversion has been designed in a way to keep the traditional barn style features. Throughout the design and construction stages, Benning Brothers along with the design team carefully sourced local materials, many of which were the original materials retained from the barn. We worked closely with specialist craftsmen to undertake items such as the restoration of the original oak-frame. The relationship between the original features and the internal contemporary design has created a stunning residential property with a substantial floor space. The owner is delighted with the completed conversion, particularly the sense of light and space which the building now possesses. The Barn was completed on a 14 month programme and this prestigious project was awarded the National Winner at the LABC 2010 Awards.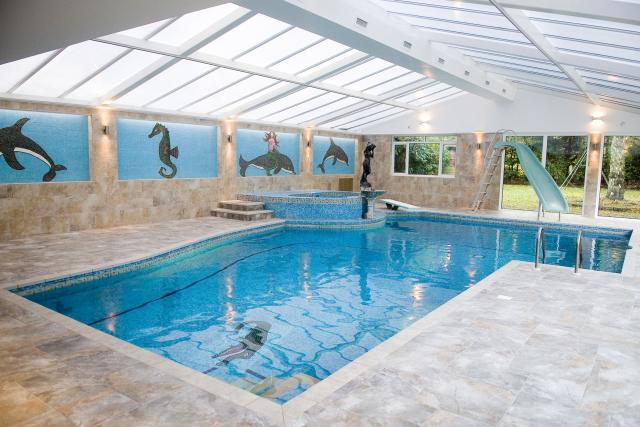 Walton on Thames- Fire Damage- Insurance Reinstatement. We were selected as one of the preferred contractors to attend to a high net worth client to assist in project managing a high quality reinstatement to a residential property following fire and smoke damage. The property itself was a high value private dwelling in the heart of the prestigious Burwood Park Estate, Surrey. This project included full reinstatement of a large rear glazed extension over an indoor swimming pool with changing rooms, sauna and w.c. After a lengthy tender period, we were appointed as the contractor to work closely with Crawford Surveying Services (CSS) forming a mutually beneficial partnership to deliver a quality product and service, which resulted in a satisfied policy holder and a job well delivered in an efficient and timely manner. We are an experienced insurance reinstatement contractor consisting of a highly motivated and dedicated management team, many of which are Chartered Members of the CIOB, thus providing a professional and diligent service. We have the experience and ability to work with all professionals obtaining the necessary structural design, mechanical and electrical design, appoint swimming pool specialists and comply with building regulations seeking full approval. This was all meticulously co-ordinated throughout and involved the client's input and approval on a regular basis as he worked from home and stayed close to the project. Being a high humidity pool environment, careful selection of materials and finishes were required and new building regulations made compliance difficult to achieve at times. The floor area around the pool, copings and walls had to be retiled and required a high calibre of sub-contractors and management to deliver the quality of finish. Construction Design Management regulations and Current Building Regulations resulted in a review of the design to be compliant and this added complication, particularly with mechanical and electrical demands where we had to reach compromises with the client on necessary changes. It is clear from the photo attached that we were able to deal with this complex claim and work closely with CSS and have done so for a number of years, delivering a high quality product to the delight of the policy holder.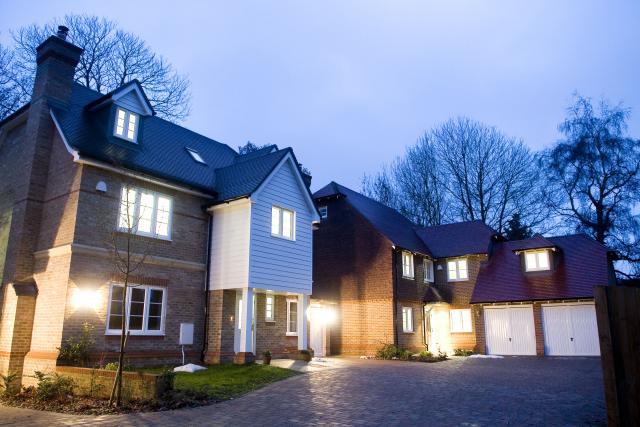 Pheasant Lane- New Build Development We developed a site of three substantial, executive and high quality, five bedroom houses all with a private drive and landscaping. Ideally situated in a quiet location close to Maidstone town centre, the luxury detached family homes were built within one year.