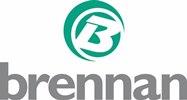 ADDRESS
7 De Grey Square, De Grey Road, COLCHESTER, Essex, CO4 5YQ, United Kingdom
Brennan Limited is a chartered building company with a head office in Colchester, Essex. One of our key goals is to provide a 'professional, intelligent construction service to our clients'.
We can accommodate projects of varying sizes for multi-site blue chip companies to small, single unit organisations throughout the UK. We work with end users, consultants, developers and investors in a range of schemes to facilitate their expansion or consolidation plans. Our company offers a high level of experience in new build, fitting-out and refurbishment for schemes that typically range from £500,000 to in excess of £5 million. Our customers include Amsprop, Imperial College, Henderson UK Retail, St Gobain, Invesco, and Jansons Property. We publish case studies for all our projects and these are available on our website.
From an increasing annual turnover, the Company's managed growth, funded from profit and continuous re investment has produced a flexible capable resource supported by a stable financial position.
We operate under an Integrated Management System incorporating ISO 18001, Health & Safety, ISO 9001 Quality and ISO 14001 Environment. Systems are audited annually by UKAS accredited auditor IMS International. We are SSIP accredited.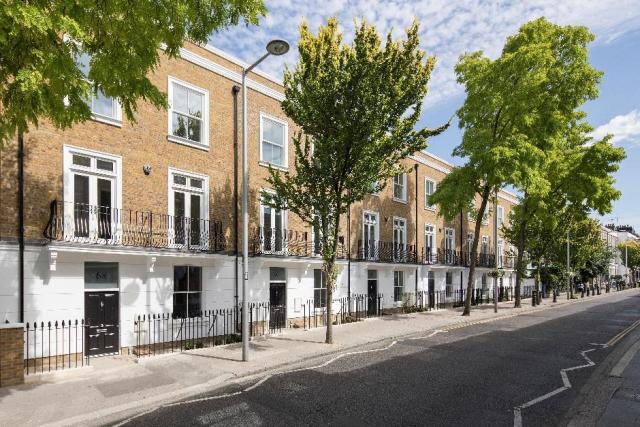 Six four-bedroom terraced houses in the conservation area of Pembridge Road, Notting Hill were designed and built by Brennan Limited for our client Imperial College. We also secured planning consent and arranged funding for the project. The houses are built to conform to the exacting standards of Code 4 for Sustainable Homes, Secured by Design and have incorporated the design criteria for Lifetime Homes. The site itself achieved an excellent rating by the Considerate Contractor Scheme. The houses were externally designed to meet the rigorous planning conditions imposed by the Royal Borough of Kensington and Chelsea. This inner-city site was extraordinarily constrained and a just-in-time supply route to the construction site was operated using a dedicated vehicle from our yard in White City. A detailed construction traffic plan was produced which allowed Brennan to manage the delicate interface between Transport for London, the local authority and the project. The construction sequence of a complex build with 100% coverage of an infill site on a busy West London bus route was planned in detail and executed with precision by a highly trained and experienced project team. Designed to meet the demanding requirements of the London market, the standard of quality of design and construction detailing is exceptional.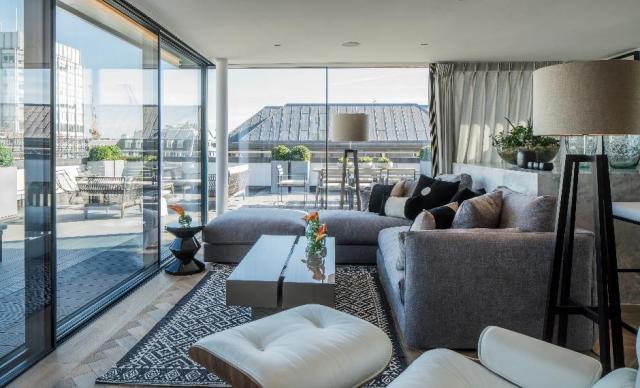 Bennet House is a stunning redevelopment of a period corner building, into four lateral apartments and one duplex penthouse with a spectacular roof terrace. Five storeys of former office space were converted into modern luxury living. Work included heavy structural work and light refurbishment including the demolition of the roof structure to enable the construction of the penthouse. Each apartment provides under floor heating, comfort cooling, wiring for integrated AV systems, CCTV, bespoke kitchens, mood lighting and heat recovery. The project presented multiple challenges. The ground floor and basement were occupied and every effort was made to minimise inconvenience. St. James's Street is a heavily congested area, displaying all the logistical obstructions so typical of delivering project in central London.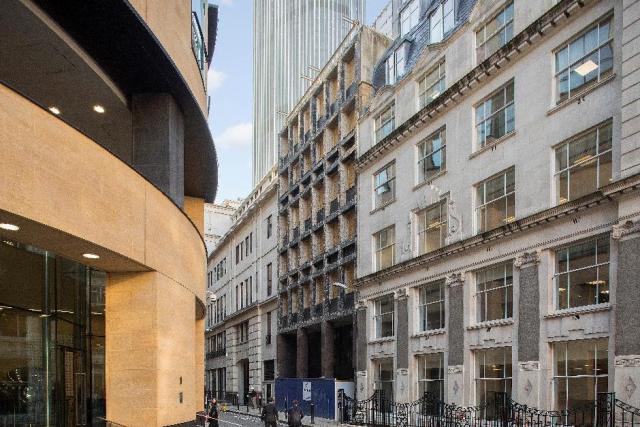 Great Winchester Street is a Category A fit-out of a seven-storey office block in the City of London, for our client Amsprop. Works include re-cladding the outside of the building with specialist stone, ensuring that the lift openings are aligned and moving an internal staircase to the first floor to open up lettable space. The building will be also extended vertically by building two additional floors, thus creating a nine-storey building. The end product will substantially differ from the original. Registered with the City of London Considerate Constructor Scheme, the project is following strict guidelines to work in the line with the City's noisy working policies. The project is due to complete in June 2018.